Discover our accommodations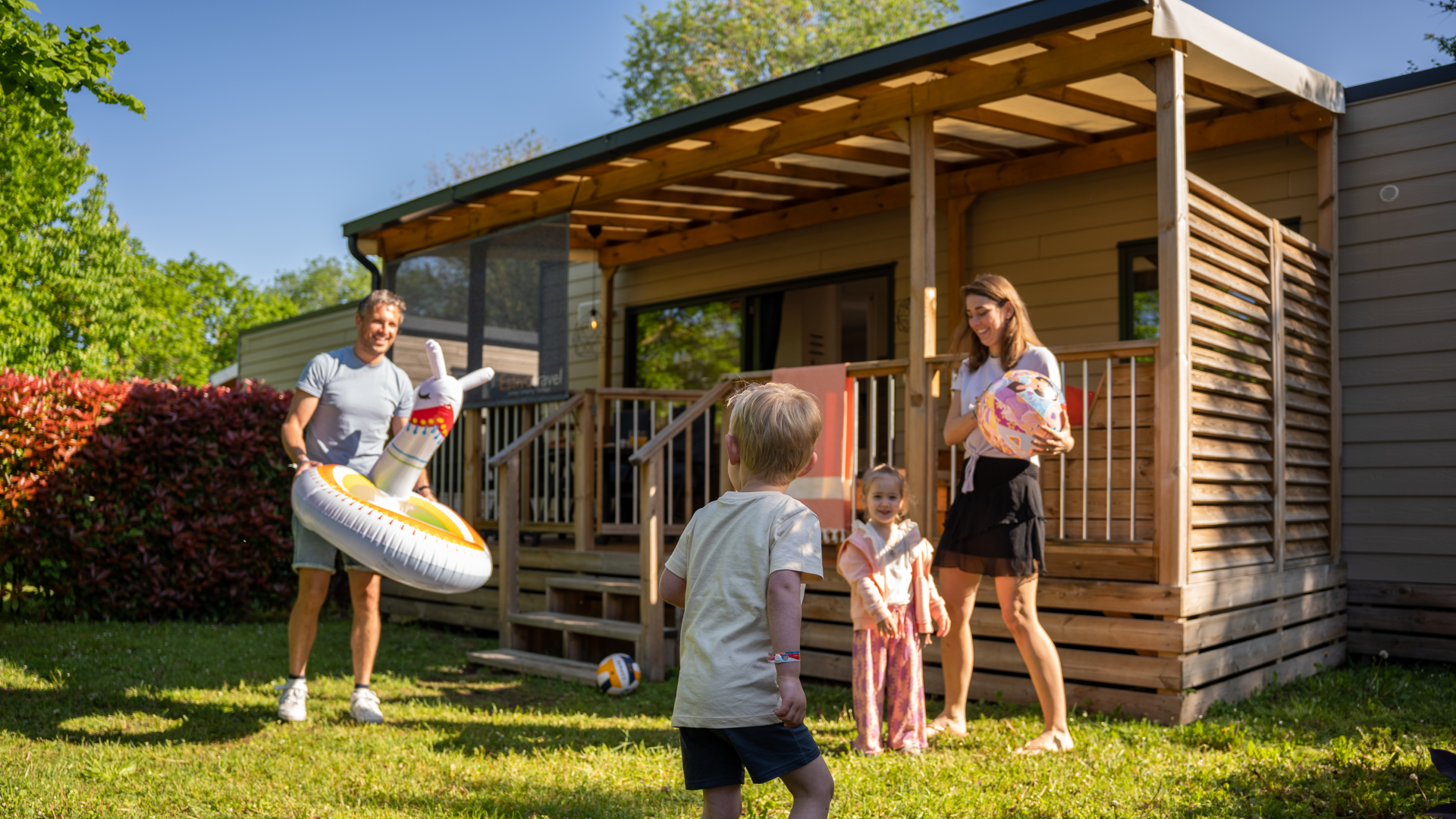 Estivotravel offers various luxury accommodations on the campsites. Our accommodations are suitable for 4 up to 6 people and equipped with a lot of comfort for a carefree luxury holiday.
At this page, we highlight our premium accommodations. These accommodations are highlighted because they are our top accommodations in terms of luxury.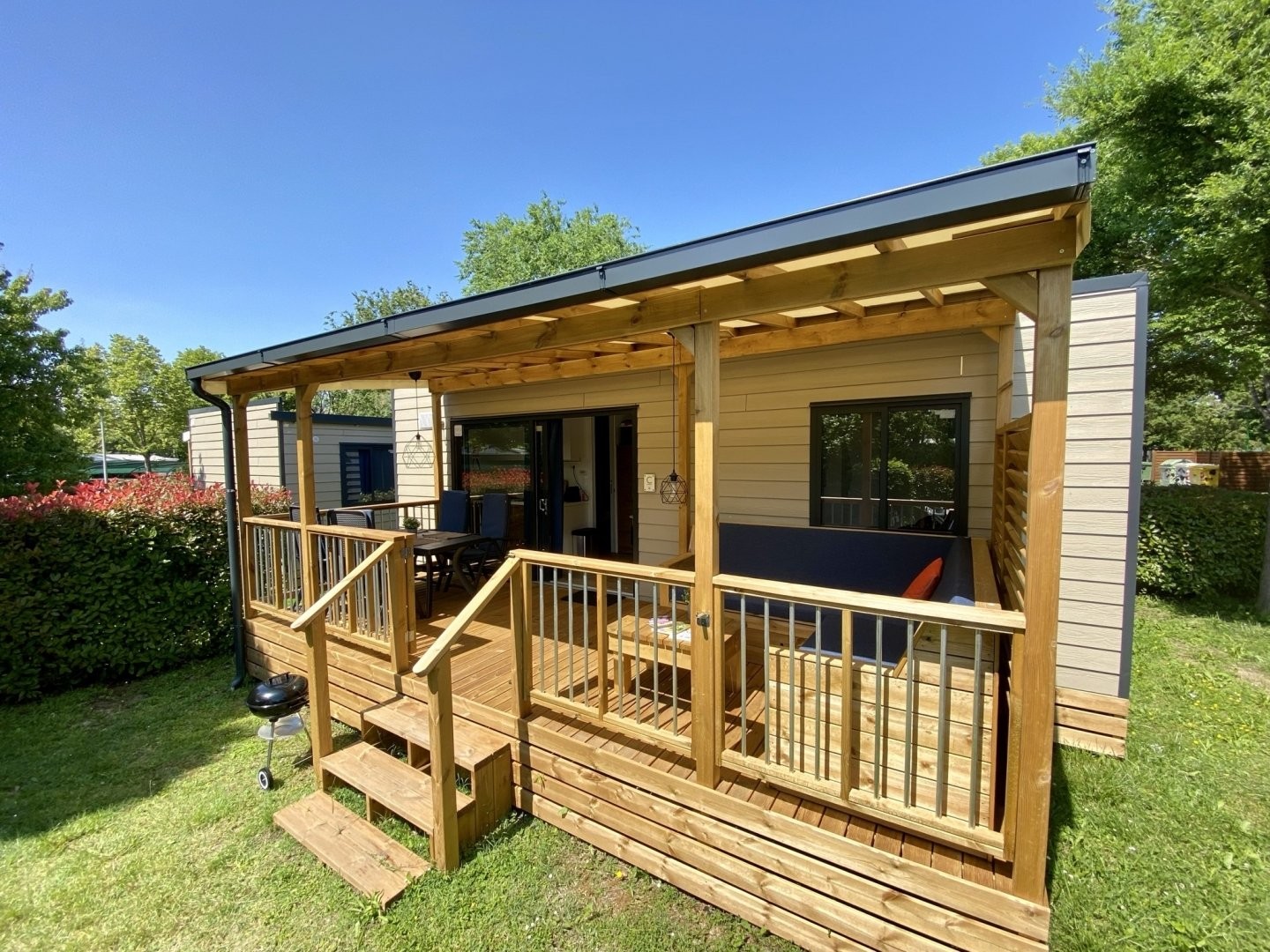 Mobile homes
All Estivo Premium mobile homes are equipped with air conditioning and several bathrooms. We understand that you want to enjoy the outdoors as much as possible, which is why the mobile homes have a large covered decking. The decking is equipped with a diner set. The Estivo Premium has a wonderful lounge sofa. The kitchens are equipped with a coffee machine, gas stove, fridge with separate freezer compartment and a dishwasher (except Estivo Compact).
Discover our premium mobile homes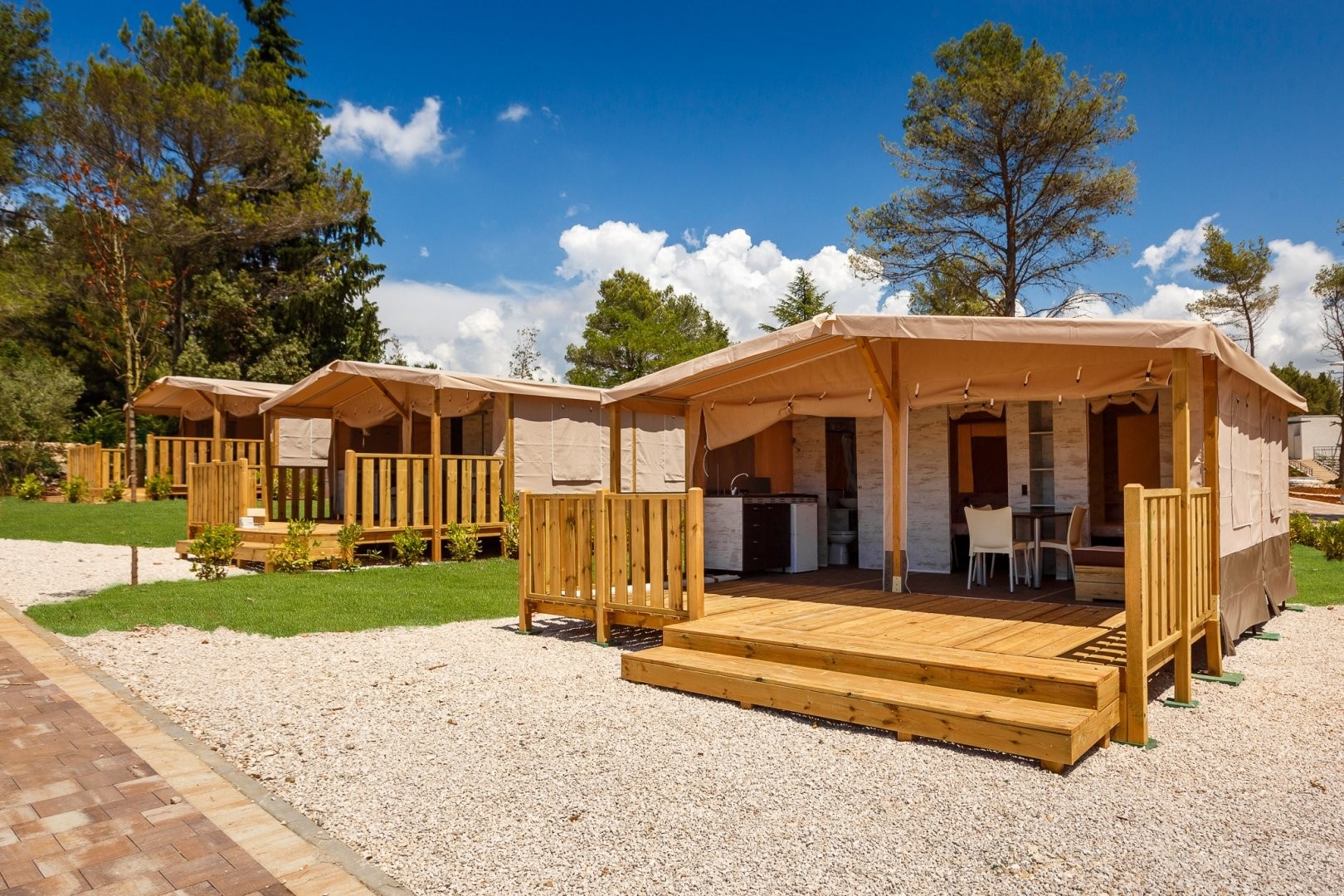 Lodgetents
The premium lodgetents are suitable for a maximum of 6 people. In order to enjoy the great outdoors, all lodgetents have a large covered terrace. The tents are airconditioned (not everywhere included). The lodgetents have several bedrooms, a bathroom with shower and toilet (except Joy Deluxe and Joy Safari) and fully equipped kitchen. The kitchen is equipped with a gas stove, fridge with separate freezer compartment and a coffee machine.
Discover our premium lodge tents